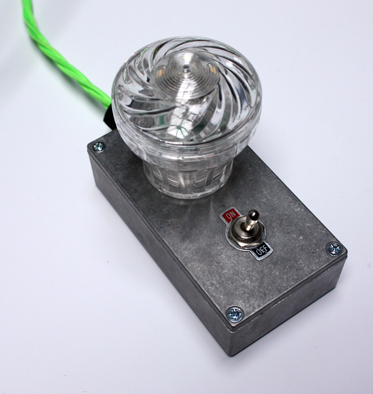 Little Fun of the Fair Light Deluxe Edition!
Description: This light uses a traditional fairground lamp and cover mounted on an aluminium case with metal toggle switch. It can be left on a shelf or table.
Dimension: L 11cm x W 6cm x H 9.5cm
Lamp Cover: Clear (as shown in the image).
It can be a choice of the following colours: Red, orange, yellow, green, blue, purple, white & clear. Fluorescent yellow & pink. Please click here to see the colour.
Lamp Type: LED
Use: Indoor.
Cable: Fluorescent green triple-twisted braided.
Price: £65 inc. VAT and P&P within Mainland UK
Click here to order