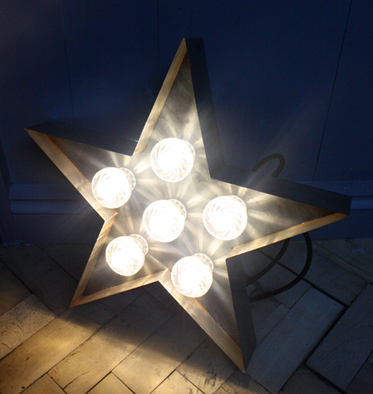 Illuminated Star - Small
Product design: Star
Dimension: 453mm high and 500mm wide
Material: Steel
Finish: Rusty
Lamp Cover: Clear (as shown in the image).
It can be a choice of the following colours: Red, amber, yellow, green, blue, purple, white & clear. Fluorescent yellow, orange & pink.
Lamp Type: Tungsten
(LEDs option avaliable at extra costs.)
Use: Indoor.
For outdoor use, please ask for more details.
Fixings: Ceiling mounted, wall mounted, or lead & plug
Price: POA