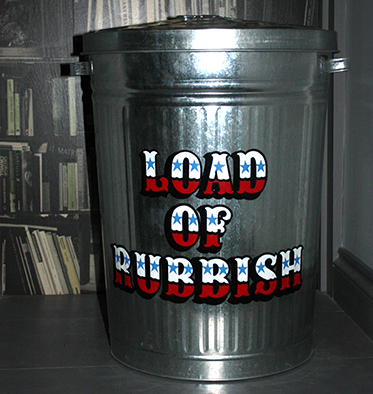 "Load of Rubbish" Dustbin
Description: This is a hand painted dustbin, NOT vinyl lettering. We produce these ourselves to keep the art of signwriting alive! Various fonts available. Load of Rubbish/ Crap/Bollocks/Absolute Rubbish/ Bad Ideas/ What a waste etc available. Made to order.
Dimension: Approximately 50cm across with the handle
Price: £150 inc. VAT unless copius amouts of text!